| | | |
| --- | --- | --- |
| | My Old Photo Album ! | |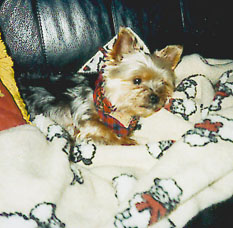 Counting sheep maby !?!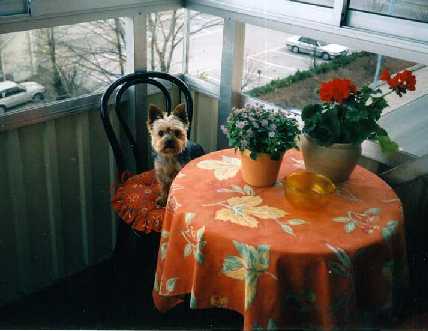 This picture was taken when I lived in the city.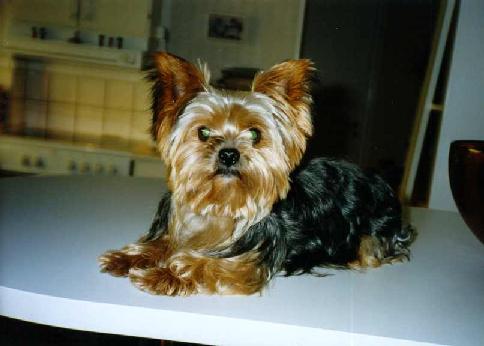 A supermodel just doing his job.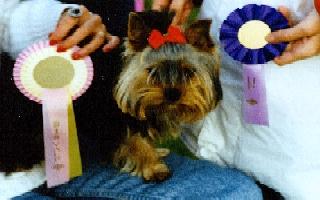 As if I didn´t all ready know that I look good !?!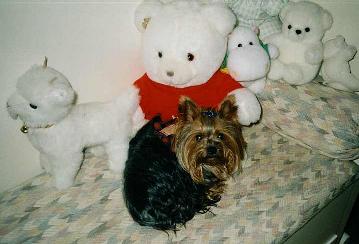 A favourite spot next to my cuddly friends.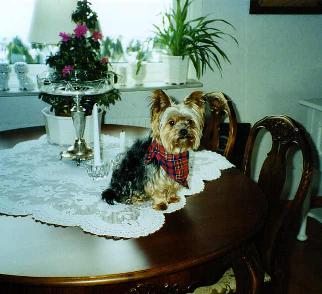 Mom, I´m bored !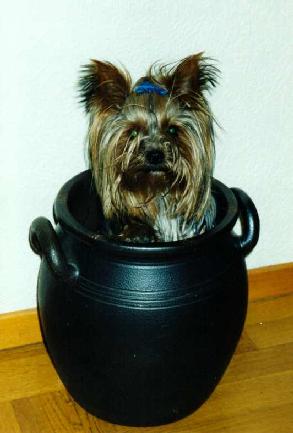 What´s up dude ?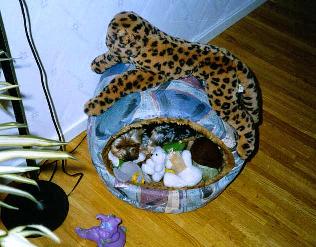 Can you see me ?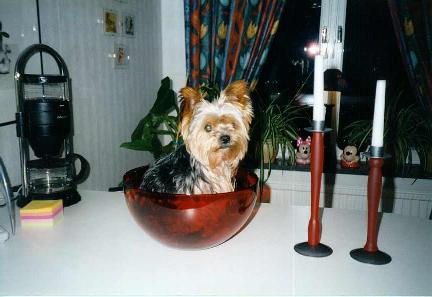 All for"the work of art".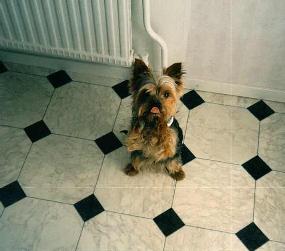 Back off !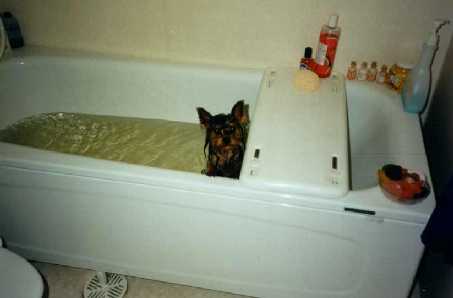 This is my old bathtub, now I have a real jacuzzi with room for me, mom, dad and some friends too, if I want to.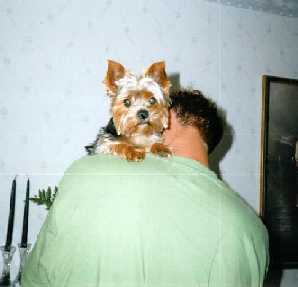 Me and my dad dancing.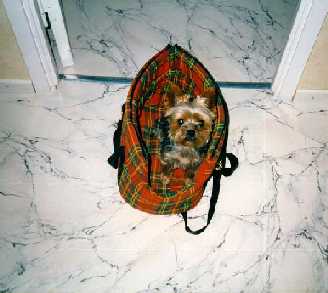 My very own travelling bag.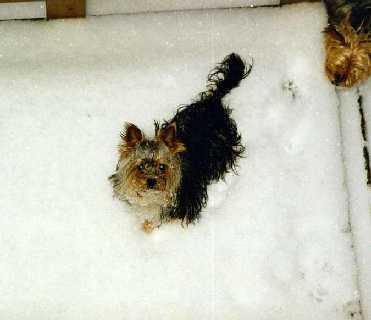 Snow rules !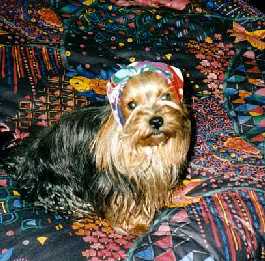 I´m NOT a transvestite.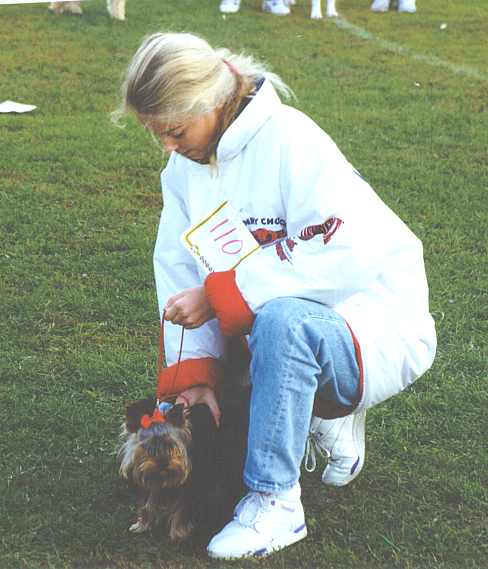 Me and my mom at my first exhibition. The results were good, two awards and my picture in the local paper.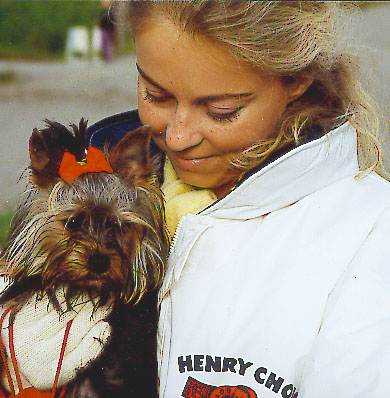 Me and mom satisfied after a hard working day.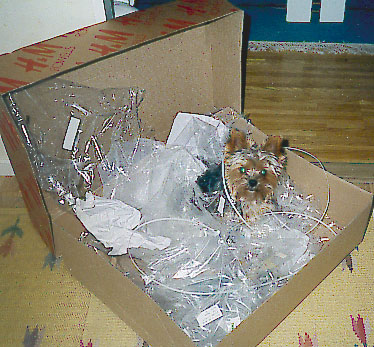 The best present in the world....me !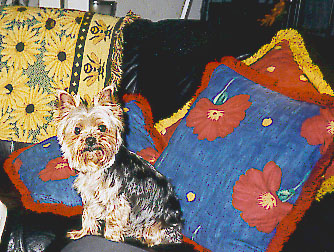 Perhaps waiting for one of my favourite soaps !?!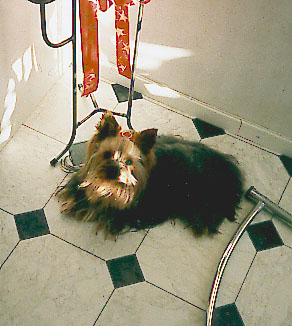 Hippie-style !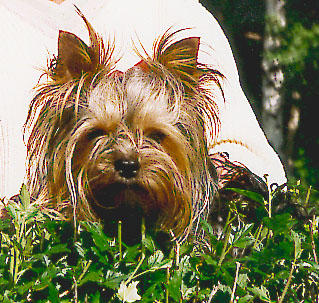 Well Good Morning !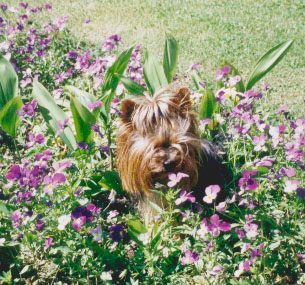 Flowers are one of my many passions.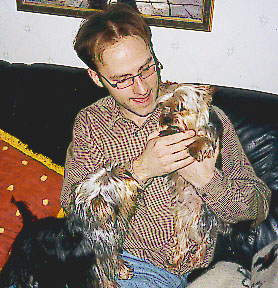 This is me to the right, my best friend Bodri to the left and my dad of course.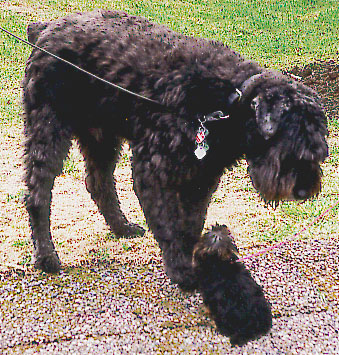 Me as a puppy and Quando, a Bouvier de Flandres who was a really good friend of mine. Now he is in doggy heaven.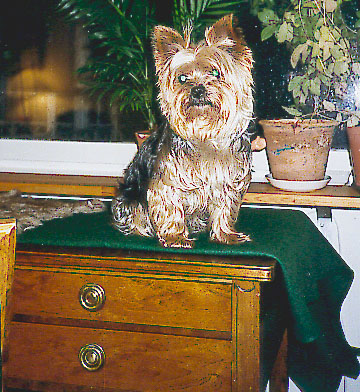 Let me work in peace, please !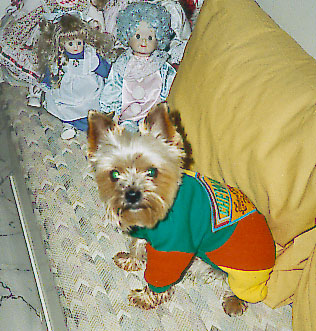 I´m an athletic dude !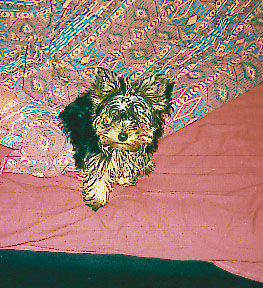 DON`T wake me up before I SAY SO !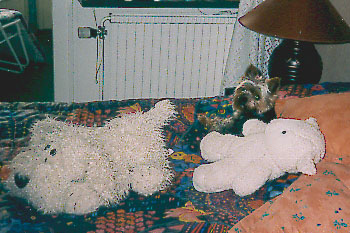 One of my favourite spots, when I lived in a flat in the city.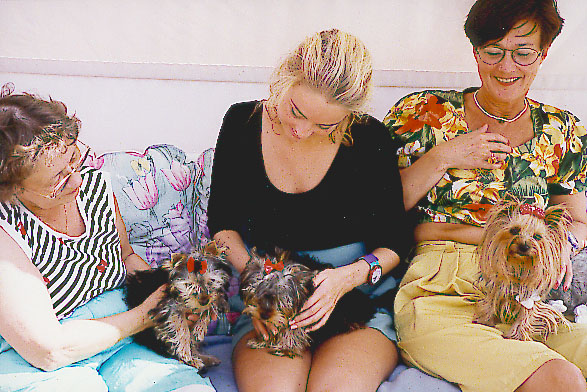 This is a family picture ! To the right my real yorkie-mom Bella Rosina, to the left my yorkie-sister Ronja and in the middle me little yorkie Raymond of course.
The humans in the picture are my mom in the middle, my grandma Lillemor to the right and my "first mom" Ellen to the left, who is the owner of Minelli´s Kennel.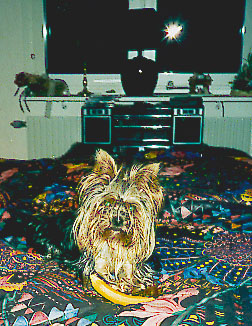 Me and my banana bone.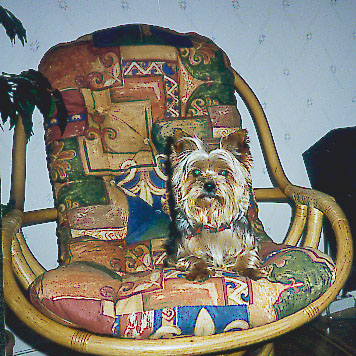 I always rest in style.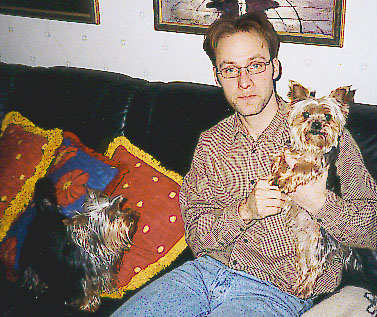 Bodri my relative, dad and me.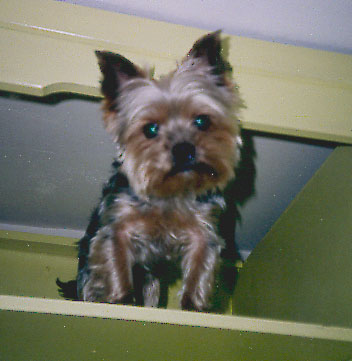 Didn´t I say that I´m afraid of heights !?!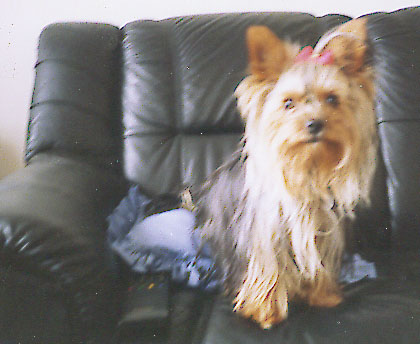 I´m a foxy dude, don´t you think !?!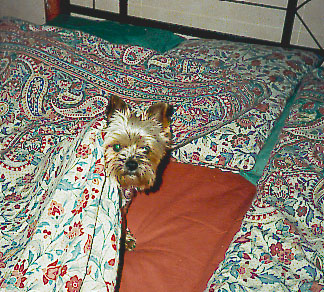 Playing peek- a- boo !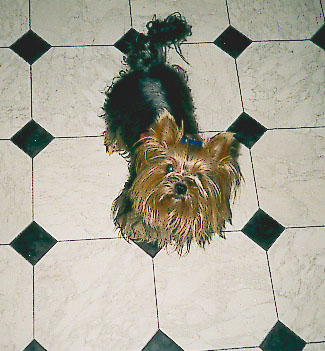 A bad hair day.
I´m a fashion-slave.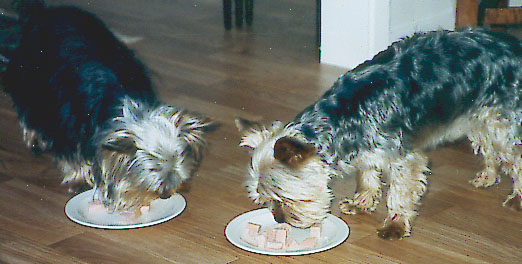 Eating sausages at my friend Bodri´s birthday party.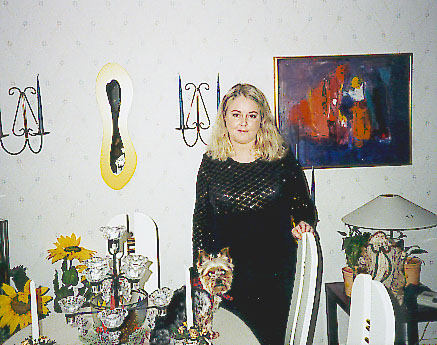 Me and my mom when we lived in a flat in the city. You know what they say, always put the very best that you have (me of course) on the table.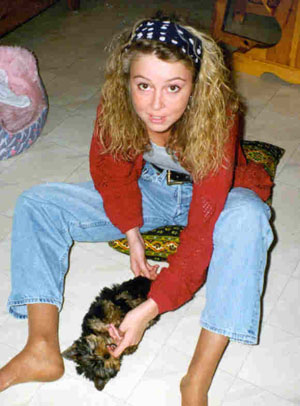 My mom taste good !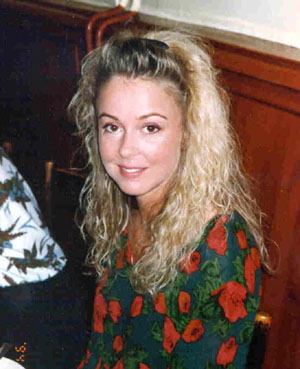 My mom in the early days. She is a former hairdresser/graphic-design person, who was born ultra-blond but likes to change colours and shapes all the time. Now she is really darkbrown/black with some purple highlights also !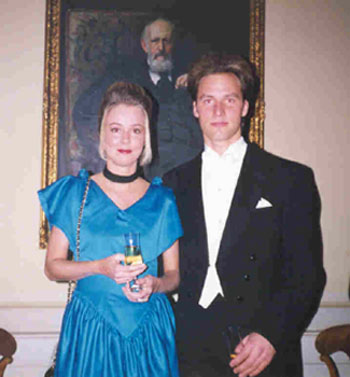 My mom and dad are all dressed up and are looking VERY serious.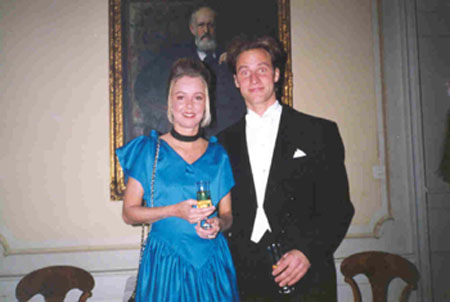 Mom and dad are looking more "normal "!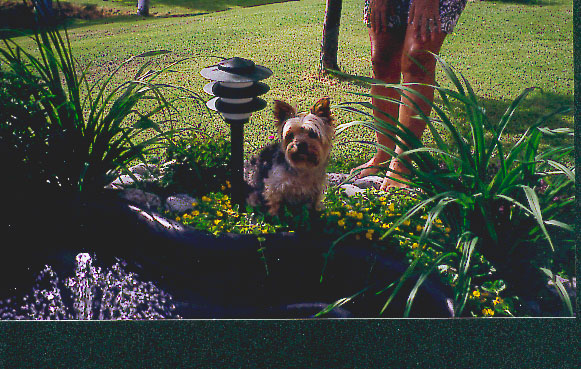 I love to swim and take a bath as long the water is clean & fresh !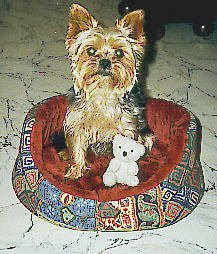 This is my secret hiding place for bones ! Guess how many I´ve burried in it !?! Only 177 bones.......! I´ve got more hiding places arround the house.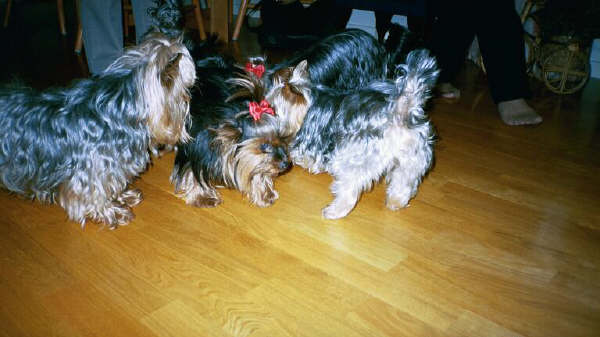 This is Josefin, Ludvig, Dennis, Bodri and me Raymond having a good time.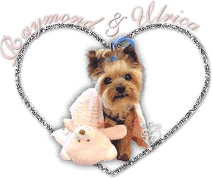 Please VOTE for us IF YOU LIKE our WEBSITE friends !!!
It ONLY takes a MINUTE !
Just CLICK on RAYMOND ABOVE & then YES...thank you SO much, MOST appreciated !