22 Raymond (1)
The little Yorkie Teddy & Freddy´s Goes Doggone
Fashion Side, Part 2 !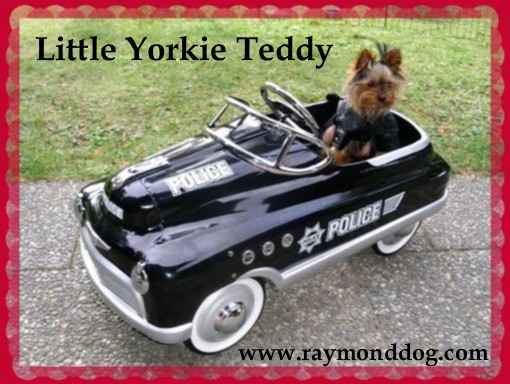 Stiiiriiike the pose again, we say ! Yes-yes !!!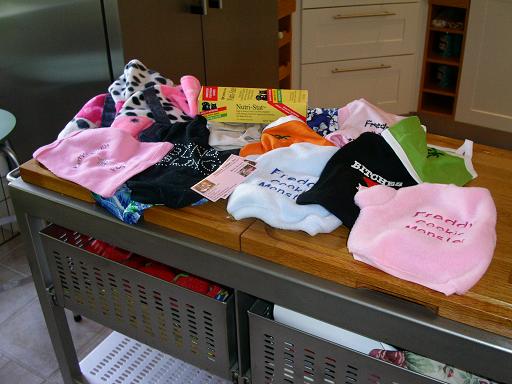 Lookie friends....what our auntie Merry from Doggone Fashion, sent us this time.....wow, huh !?! Merry is a VERY kind & a VERY generouse person indeed.....wow, we say and thank you SO much once again auntie !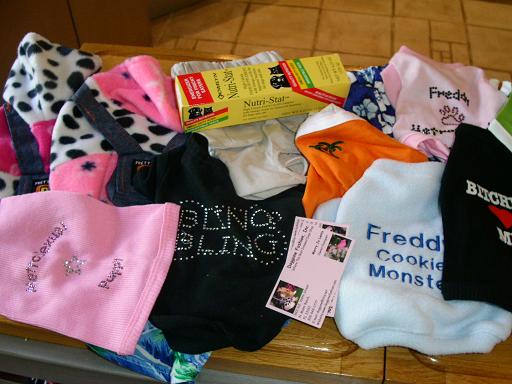 A close up picture of ALL the neat & cool items ! We will pose in them right now, down below and when we grow into some of them in the future.....kewl ! But most of it, fits just pawfect already.....yes-yes ! Some items are meant to fit, the next summer of year 2007......cool !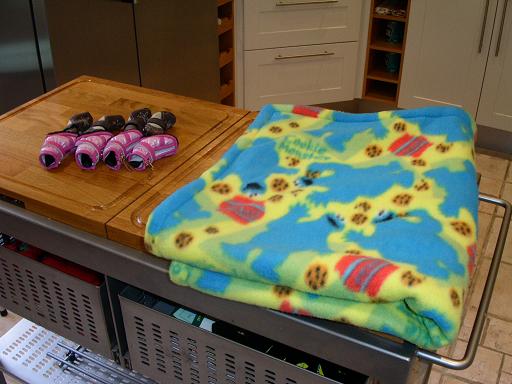 These items are from our dear auntie Jan Moyers in CA, USA ! She made Freddy a Cookie Monster blankie and she also sent both Teddy & Freddy a pair of cool boots, that we have wanted for a long, long time. The pink ones were bought for our Raymond earlier on, but he went to the Bridge before she sent them to him. They were one of the items on Miss Ulrica´s top 3 wish-list for little Yorkie Raymond, VERY sweet of our auntie Jan, huh !?! She is a living angel & a quite clever one also.....yes-yes ! She made personalized blankies for Teddy & Raymond also, earlier on. Spoiled Yorkie boys in Sweden indeed !!! Sweet auntie Sue Hentschel made some very neat blankies & items, for both Raymond and Teddy earlier too ! ALL the recieved items from ALL our sweet aunties, are treasured FOREVER !!! So don´t miss our VERY FIRST, Fashion Side either ! Lots of more neat stuff to take a look at, over there friends ! Don´t miss it...no way !!! We are some very lucky and some very blessed swedes, to have such nice & such thoughtful friends !
Link for the VERY FIRST FASHION SIDE here:
http://www.raymonddog.com/ray14/14raymond3.htm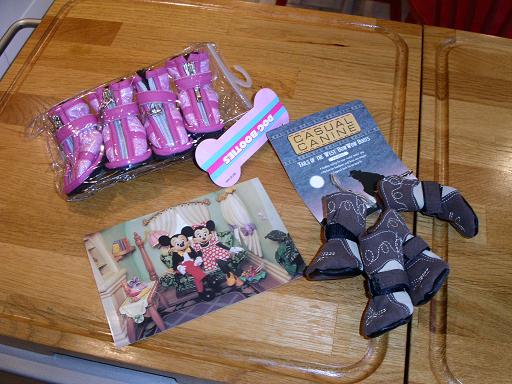 Another close up picture of the cool boots, from our dear auntie Jan !
LET the BRAND NEW Fashion Show BEGIN !!!!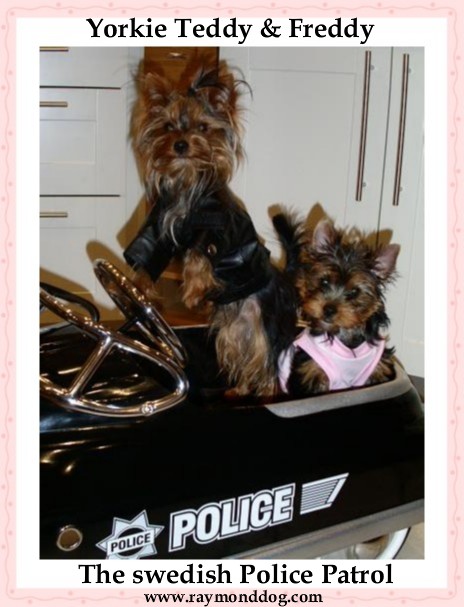 Ready-lil brother Freddy, me little Yorkie Teddy says !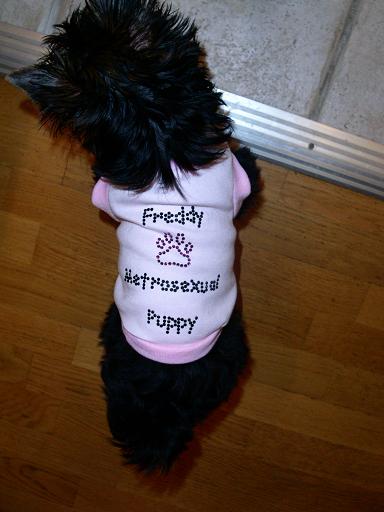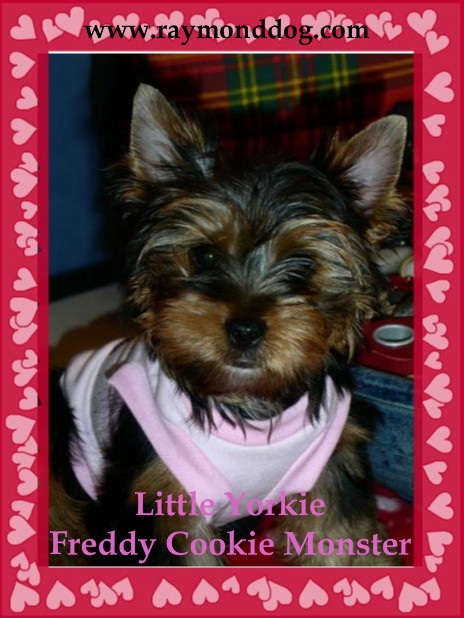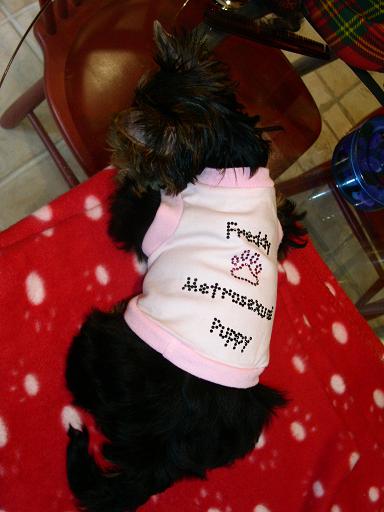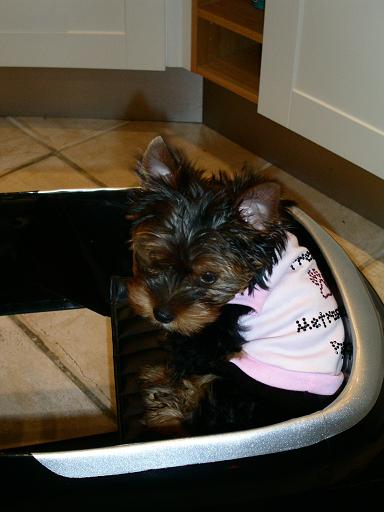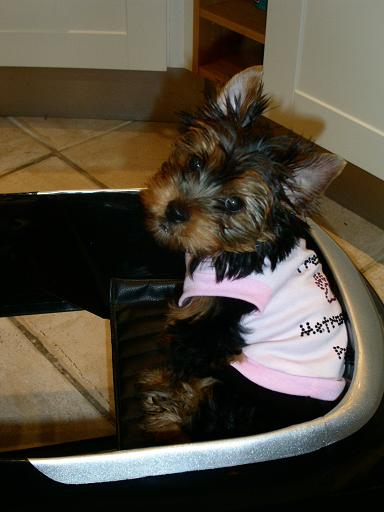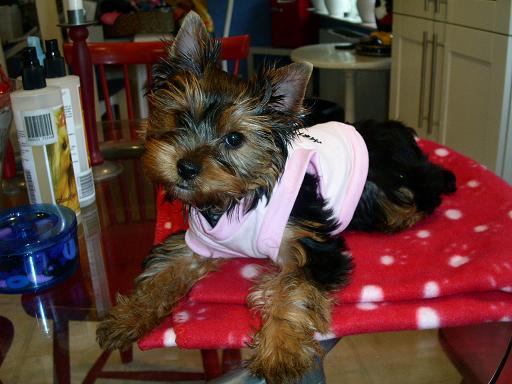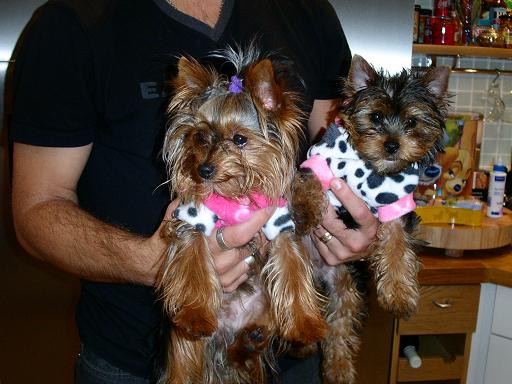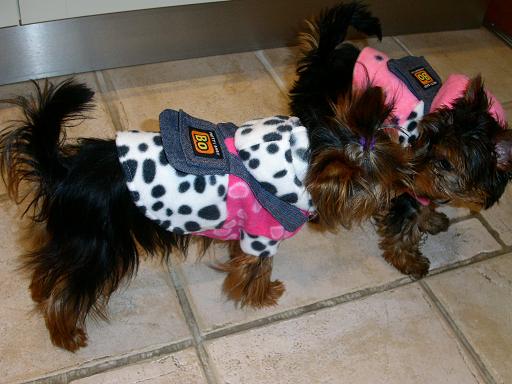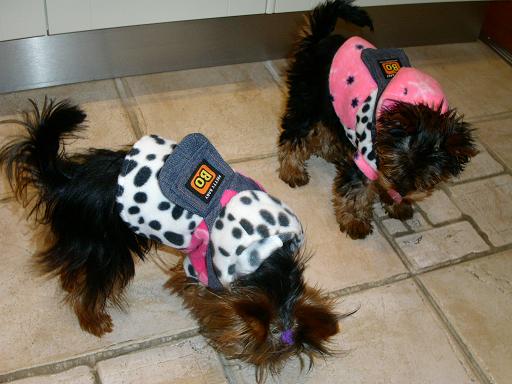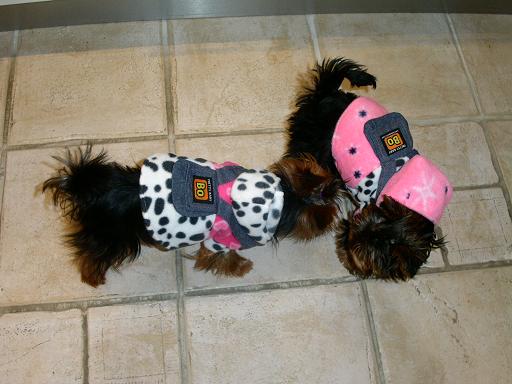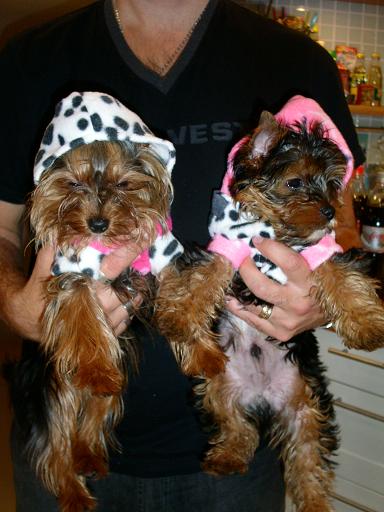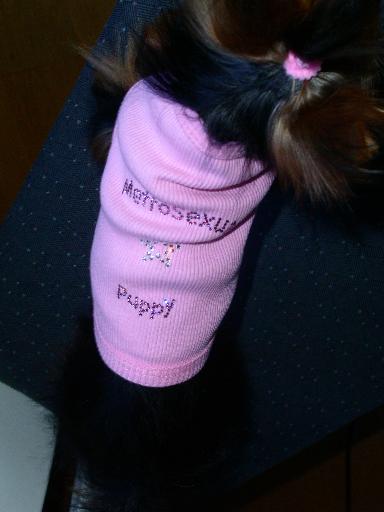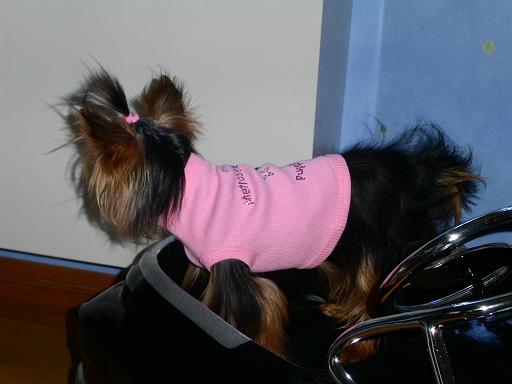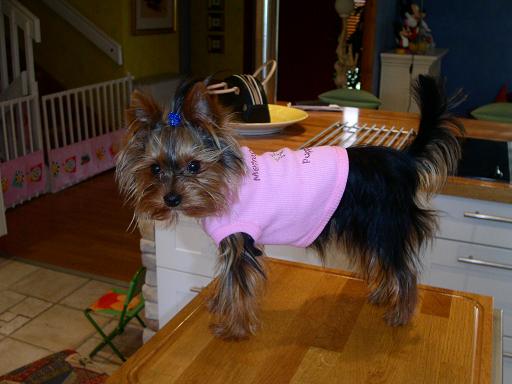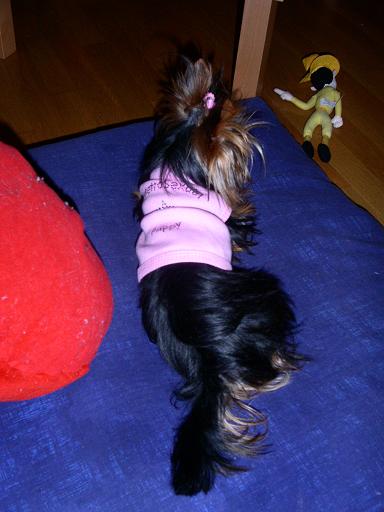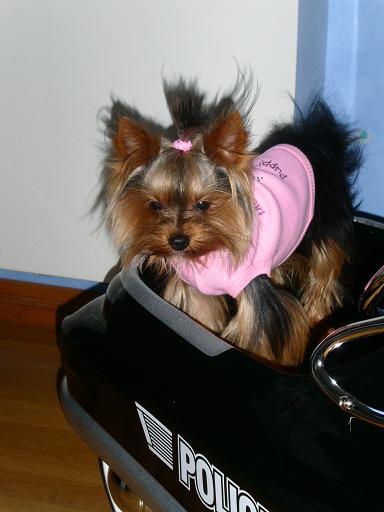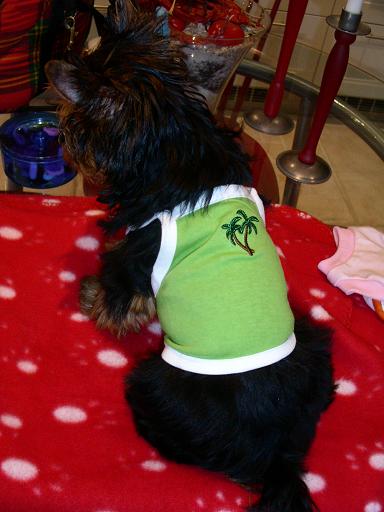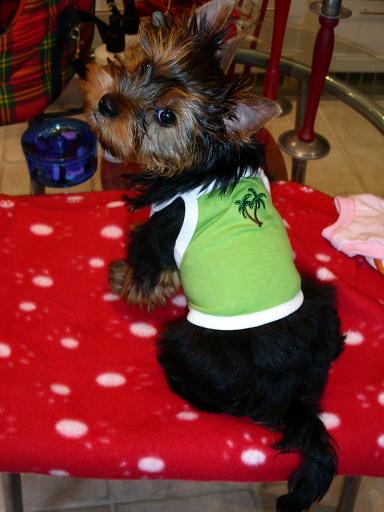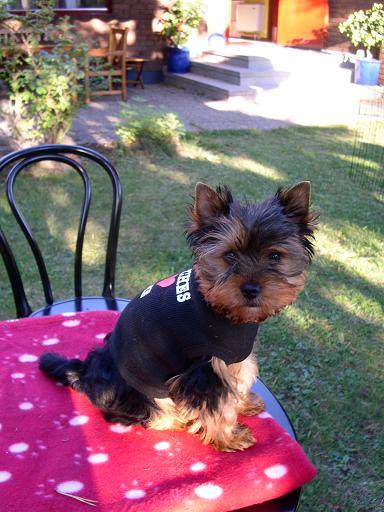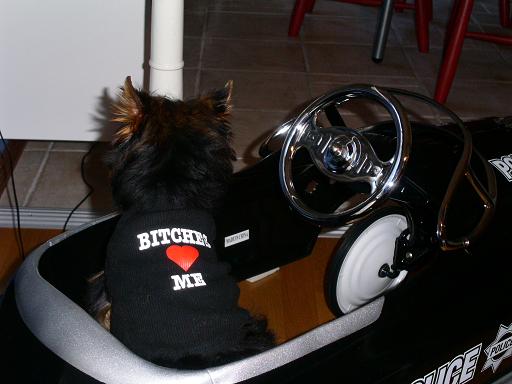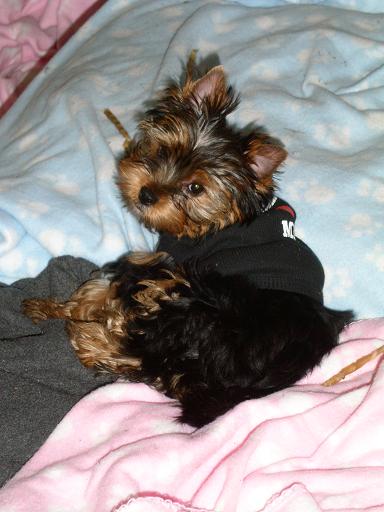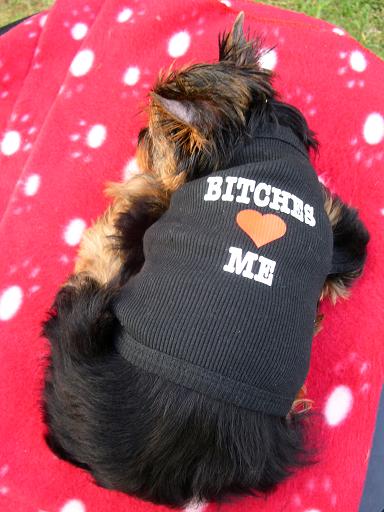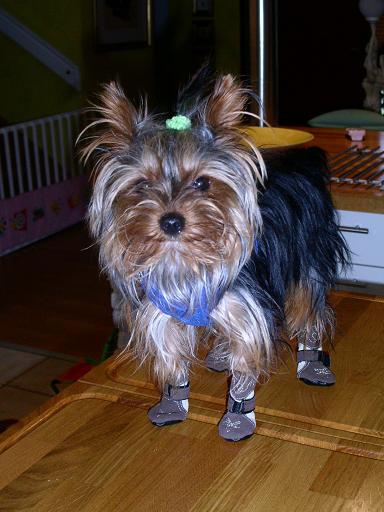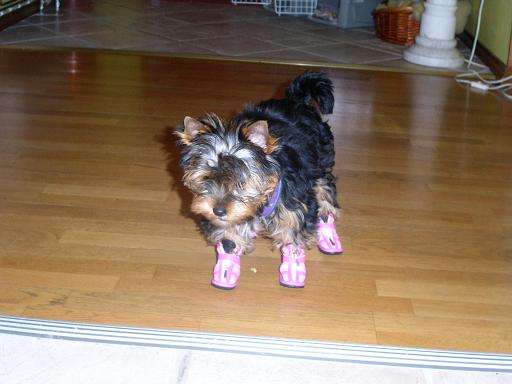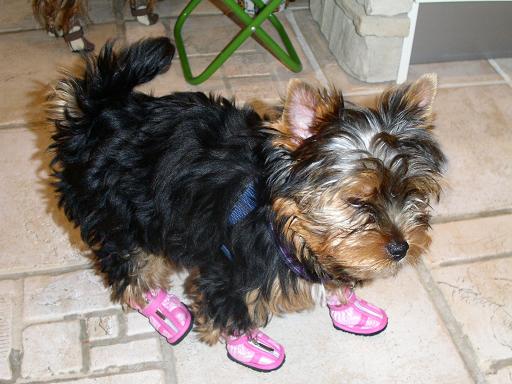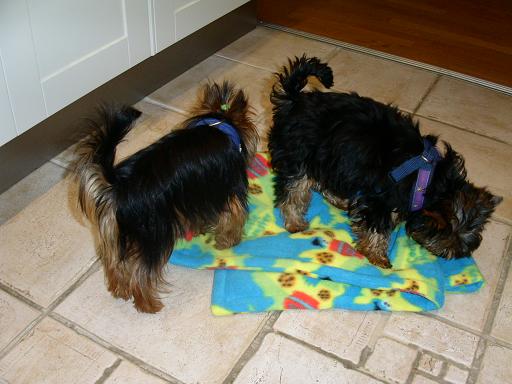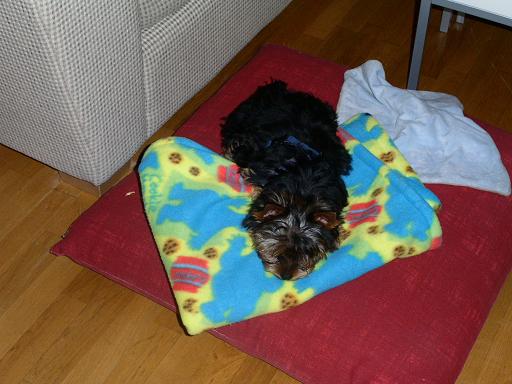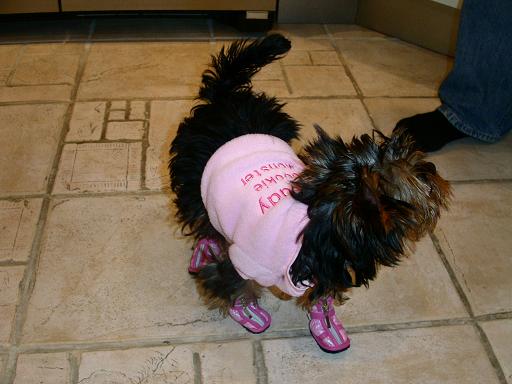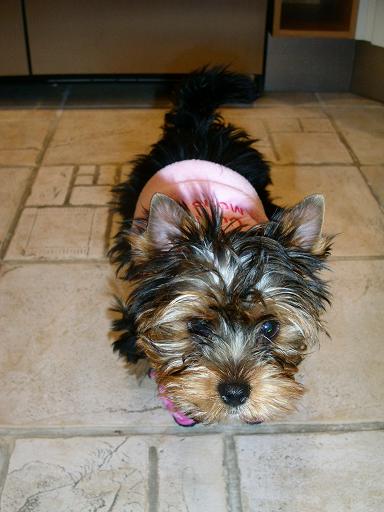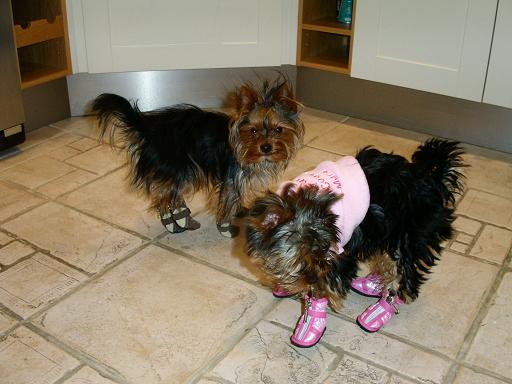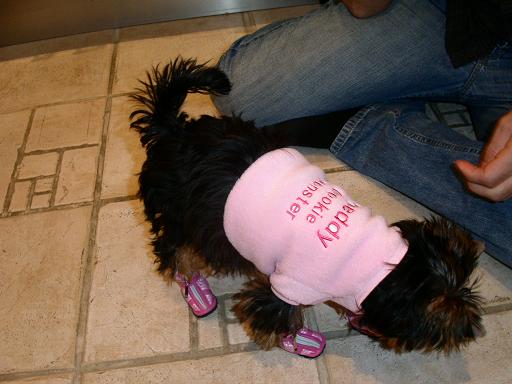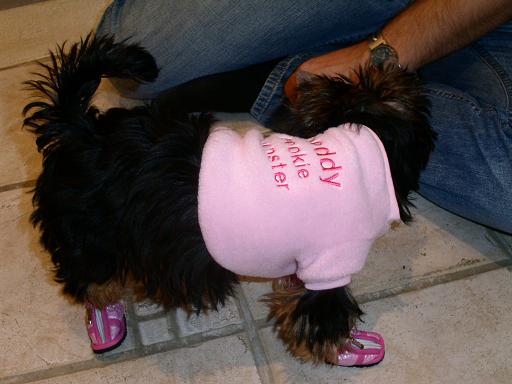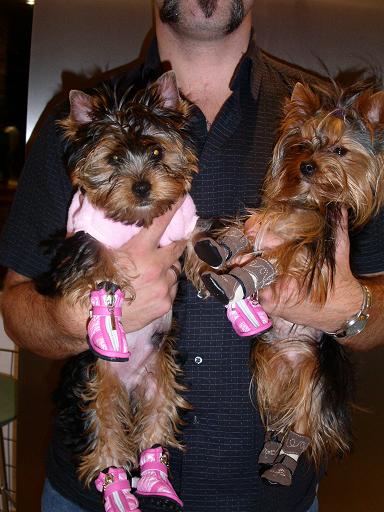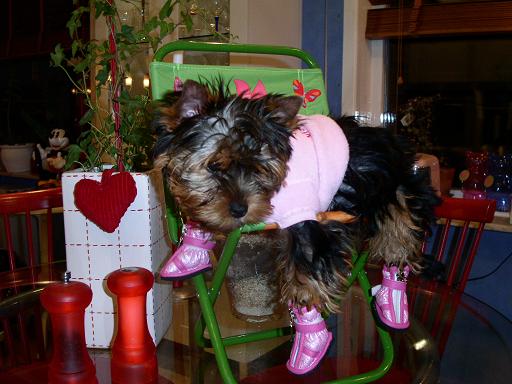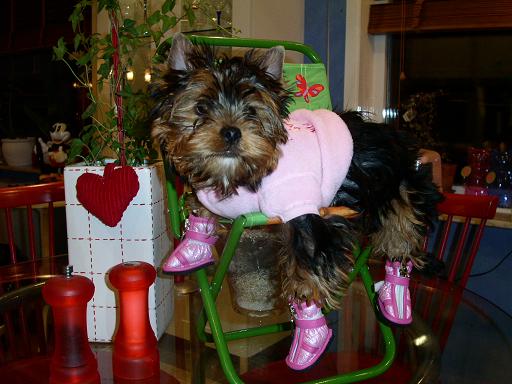 More pics of ALL the very neat & of ALL the very stylish items, will come up here ASAP !
So please come back SOON and check it all out AGAIN, friends ! Yes-yes !!!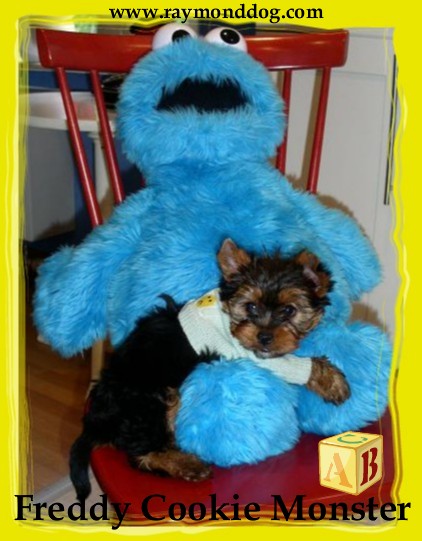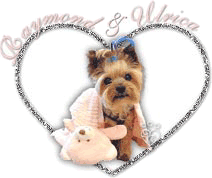 Please VOTE for us IF YOU LIKE our WEBSITE friends !!!
It ONLY takes a MINUTE !
Just CLICK on RAYMOND ABOVE & then YES...thank you SO much ! MOST appreciated as ALWAYS !
Following little Yorkie Teddy & Freddy pages, are still under construction !!!
So come back SOON friends.....yes-yes !
It is gonna be MEGA-KEWL !!!!